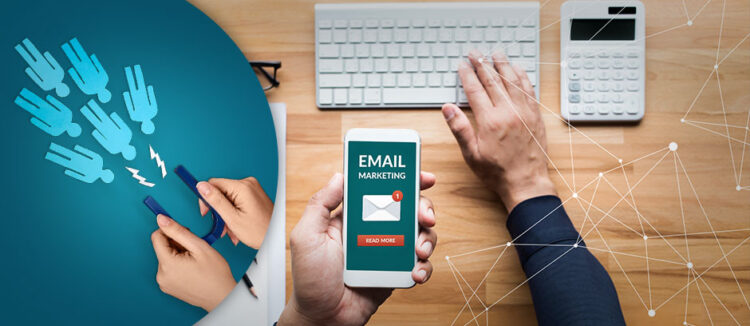 Improving your email marketing strategy is a good first step (ROI). Here are the best ways to improve your email marketing results with your target market.
1. Segment Your Lists
No matter how big your mailing list is, there will be some differentiation. Others are ready to buy, while others just want info. Some clients want their hair highlighted while others only want a cut and dry.
Know your buyer personas and segment your list. Send information tailored to each persona's needs.
2. Build Relationships
Customer relationship management (CRM) should be a top priority if you want to keep and gain clients. Customer churn reduces ROI. According to surveys, 83 percent of consumers want to hear from brands via email.
But you must create a good customer experience and send relevant content. You're wasting your time and theirs. Good CRM knows what buyers want and how to best deliver it.
3. Offer Information
Know your customers' pain points. What problem brought them to your website and mailing list? Most people subscribe for a lead magnet like an ebook. Maybe they want to know when new articles are posted because they liked one.
Make sure your newsletters have unique, rich content. While it's fine to repurpose blog posts for email campaigns, your messages should occasionally offer something new.
4. Ditch the Noreply Address
People want to feel like they're talking to a real person who knows who they are and what they want. Replace the noreply address with a company email.
Don't be afraid to sign your emails with the founder's name and email address.
5. Go Mobile Friendly
According to dobe, 85% of people check email on their phones. Create mobile-friendly messages to ensure your message reaches people. Your email should work on any screen size and OS.
Check your email on various devices to see how it looks. Working clickable elements? Do images and headlines resize? Are there any size limits?
6. Boost your subject lines
Your subject line appears first when users open their mailbox. You have a chance to stand out from the crowd. Don't use clickbait headlines. Instead, define the email's content.
Use active verbs and descriptive phrases so recipients know exactly what they're getting. However, people will not appreciate your vague email subject line if it does not pertain to them.
They might be reluctant to open future messages from you. It's better to be specific and have less opens with more clicks.
7. Get Users Active
You must engage the user as soon as they open your email. Explain why the message is important to them and how you will help them.
Make your text attractive and easy to read. Remember to include videos and animations to keep the reader scrolling.
Utilize a problem-solution-benefit structure.
8. Study the stats
Almost every third-party email provider provides analytics. You can see who responded to your emails. You could even conduct a poll or survey to gather feedback.
Keep track of how many people open and click your emails. Anything that doesn't work should be discarded and anything that does should be repeated. Don't be afraid to think outside the box.
9. Embrace Personalization and Interaction
Consider the average person's viewpoint. One message stands out among a sea of email ads. Do you prefer one company over another? Which would you read and which would you ignore?
Engage with your customers on social media and other platforms. The more you know them, the better you can help them.