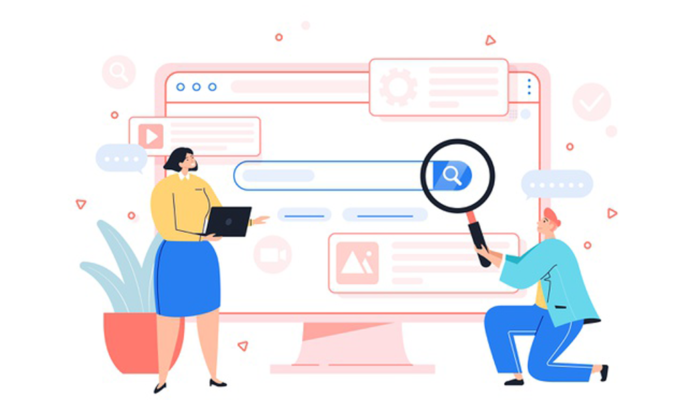 Google Search Console used to be known as Google Webmaster Tools. Google Search Console has several options that might help you improve your website. Google's Search Console service is one of many tools that might help your website succeed. Continue reading to learn seven important advantages of Google Search Console.
Benefits of Google Search Console
Boost Your Website's Search Appearance
Improves HTML
Boosting Organic Search Traffic
Monitor Link Reports
Know Google's Index
Website Crawl
Receiving Website Messages
The following are the benefits of using Google Search Console:
Boost Your Website's Search Appearance
Use Google Search Console to boost your website's search visibility. Google Search Console can show you how your pages appear in Google's SERP (search engine results page).
When improving your site's search appearance, consider your results. Verify titles, URL, meta description, site linkages, and more. This allows you to examine the results as a potential visitor would. This includes regular search results, rich snippets, and rich cards. It's critical to know how your pages look in each scenario.
Improves HTML
Use Google Search Console to optimize your HTML. Did you forget to include a meta description? Add it now and optimize it for keywords.
Use this time to review your title tags. Your pages should be organized by title tag hierarchy. Your page should have only one Title tag (H1). H2 to H6 should be the other headings. Keep key things at the top.
Boosting Organic Search Traffic
If you use Google Search Console, you certainly want more traffic. This tool has a component dedicated to search traffic. This section of the program includes numerous useful reports on how users find your website via organic search results.
Discover the most popular search terms, your website's ranking, and top pages. Examine these reports to learn more about your SEO strategy's strengths and limitations.
If you need more data, look at Google Analytics reports. With these two free tools, you'll learn a lot about your website's general performance.
Monitor Link Reports
Do you want to know which websites link to yours? Search Console will display you information about your website's links, such as the anchor text used and the most connected pages. This is a useful information if you are working on link building.
Link building is an SEO approach that focuses on increasing high-quality links to your website. This is called backlinking. Links from high-quality websites indicate to Google that your site has important material.
Increasing internal and external links is a fantastic SEO strategy. Google Search Console can help you track new links to your website and changes in link volume or popularity.
Know Google's Index
Google Search Console can tell you how many pages Google has indexed. Use the tool to track the amount of Google results for your website. You can also use Google Search Console to monitor non-indexed URLs.
Using Google Index report data, remove undesired URLs from indexing or contribute unindexed URLs to Google. These include content keywords and banned resources. This data helps boost keyword usage and unblock mistakenly blocked resources.
Examine the Google Search Console Index Overview chart for any sudden indexing changes.
Website Crawl
Website crawling is vital for SEO. A crawl is a bot that indexes web content. This is how search engines find information.
A crawl reveals a lot about your site. Follow up on crawl problems using Google Search Console. You can even provide your own data to help Google comprehend your website's URL parameters.
Use the Robots.txt Tester to test your own website. This can help you avoid future crawler issues that could harm your website.
Receiving Website Messages
Notifications from Google about website difficulties would be useful. With Google Search Console, it's a reality. The platform will notify you if your pages are not crawled properly or if security problems are found.
The Google Search Console alerts you to potential concerns. So you'll know as soon as Google notices a problem. You can also set up email notification forwarding on the platform.
It's vital not to dismiss Google Search Console website alerts. It's easy to put off these website fixes, but they're vital. If you don't make adjustments, your website will suffer.
It's time to start using Google Search Console.