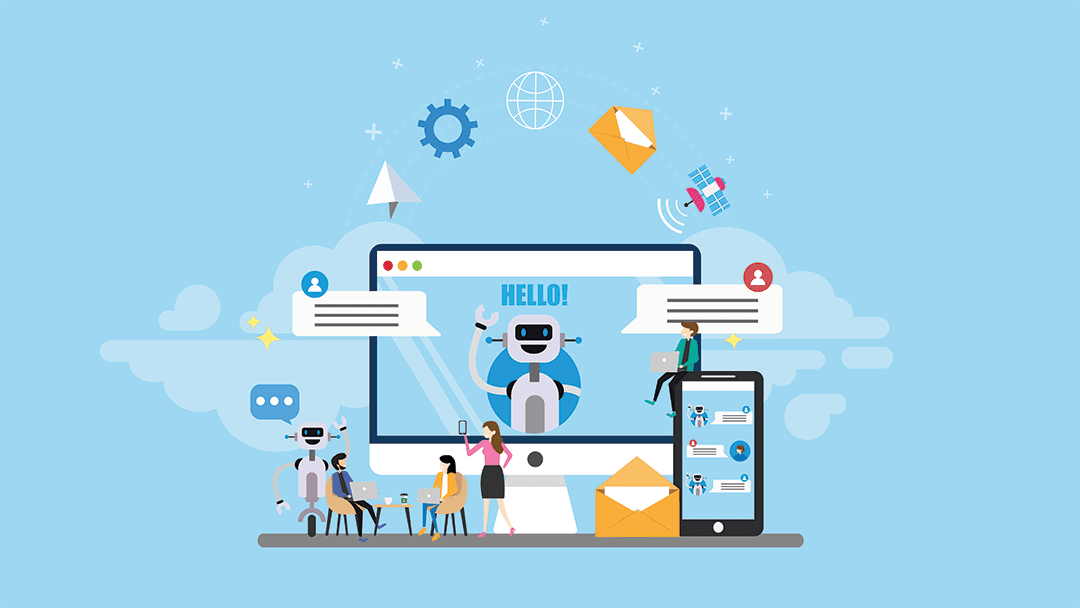 Marketing with artificial intelligence (AI) is becoming mainstream. Hardly any company, big or little, does not use top AI marketing tools to promote their brands or enterprises.
If you're a blogger, e-commerce owner, or affiliate marketer, you should be using AI-powered marketing tools. With it, you can quickly develop a marketing strategy that will help you achieve your goals.
What is an AI Marketing Tool?
Why Use AI-Enabled Marketing Tools?
The Top 5 AI Marketing Tools You Should Use Today

Phrasee
SEMRush
Seventh Sense
Smartwriter.ai
Optimove

Conclusion
What is an AI Marketing Tool?
An AI marketing tool employs artificial intelligence to make automatic decisions. These choices are based on data acquired, analyzed, and interpreted with market trends. The idea is to anticipate the buyer's next move.
This is all done in real time without human interaction. This ability to make rapid automated decisions is what makes AI marketing tools for company so powerful.
Why Use AI-Enabled Marketing Tools?
The main reason why any organization should use artificial intelligence marketing tools is speed. An AI tool analyses massive amounts of data from social media, email, and the web. It also connects data to actionable solutions to better marketing and sales campaigns.
The Top 5 AI Marketing Tools You Should Use Today
The top 5 AI marketing tools for your optimum use are:
Phrasee
Phrasee is an AI technology that optimizes brand language. This AI-driven marketing technology works by increasing organizations' brand messaging in their copy. Natural language creation and machine learning algorithms can generate material for emails, Instagram, Facebook, and even push notifications. The outcome is human-sounding copy that works. Its clients include Virgin and Domino's.
SEMRush
SEMRush is the SEO Swiss Army Knife. Its full suite includes SEO, content marketing, social media, PPC, analytics, and more. Its position tracker is a great function. It allows businesses to see how they rank for keywords against competitors. You may even compare your site to the Top 100 in organic or paid Google results.
It also has a superb Content Marketing Toolkit. It allows users to search for topics and construct content marketing strategy from there. They have Lush Cosmetics, a prominent ethical skincare brand as one of their clients.
Seventh Sense
An AI email marketing platform, Seventh Sense delivers emails at the correct time for each customer. This customized service allows marketers to better communicate with their audience by knowing when their emails will be opened.
The smart platform also increases email deliverability and thus the sender score. This is critical for businesses that send thousands of emails per week. Only Hubspot and Marketo are supported by Seventh Sense.
Smartwriter.ai
Smartwriter.ai automates email outreach. Create customized emails using AI that include a personalized subject line to attract customers. It can also create Shopify product titles and descriptions and send tailored cold emails. Additionally, it can be integrated with various third-party tools and platforms.
5. Optimove
Optimove is an AI-powered marketing platform. It collects data from several sources and displays it in one dashboard. Businesses can easily analyze, share, and decide marketing tactics.
Their AI technology, Optibot, combs through all client data to generate actionable insights. It can tell you which campaigns to eliminate based on loss or which clients are over-communicated with.
Optimove's clients include John Hardy, Sweaty Betty, and the New York Racing Association Inc. (NYRA).
Conclusion
Your business can make use of the above AI marketing tools to create a brand that is futuristic and that will stand the test of time.