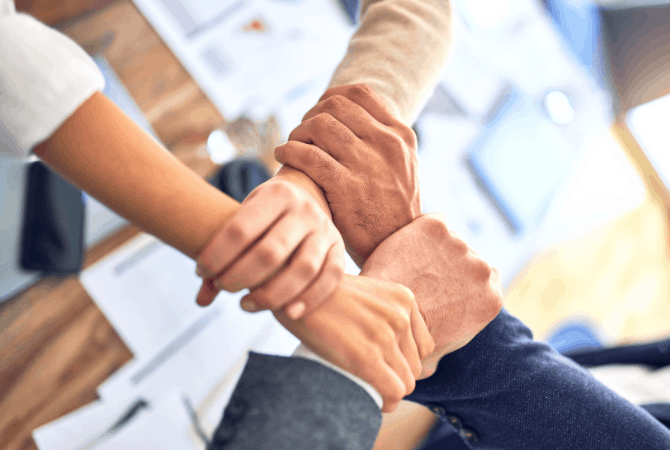 Do your clients trust you? The answer could make or break your company. Brands are now dependent on trust, according to the 2020 Edelman Trust Barometer Special Report.
The report found that trusting a brand is more important than ever, with 70% of consumers saying it is now, compared to 34% in 2019. Trusting the company behind a brand or product is more important than price for 53% of buyers.
Trust is vital to gaining and keeping customers, as well as to your company's financial success. Trust is as important to a company's financial health as growth and profitability, according to an Accenture study of over 7,000 companies.
To build trust, a company must be honest, reliable, and deliver on promises. In addition to increased customer loyalty, a company with strong stakeholder relationships will also benefit from increased referrals and a better reputation.
To build brand trust, follow these steps:
Put your customers first
Develop an solid online presence
Have excellent products and services
Be open
Share positive feedback
Respond quickly to customer feedback
Be active on social media
Help your customers
Provide multiple contact options
Enable two-way communication
1. Put your customers first
A sales pitch is the last thing your customers need when they are struggling. Rather than self-promotion, seek ways to assist.
2. Develop an solid online presence
A non-existent, sketchy, or out-of-date website will make a potential buyer suspicious. According to a SurveyMonkey poll, 26% of Americans don't trust businesses without a website, yet 45% of small businesses don't have one. Ensure your website is professional-looking, functional, and easy-to-use for your customers.
3. Have excellent products and services
To build trust with your customers, you must first provide a quality product. There is no way to build trust if your products or services are seriously flawed.
4. Be open
The majority of consumers are wary of being taken advantage of by businesses, so don't add to their concerns. Be clear about pricing and policies, and be willing to answer questions.
5. Share positive feedback
Showing people that other people trust your business is one of the best ways to gain their trust. Include customer testimonials and positive reviews on your website, and keep an eye on your online reputation.
6. Respond quickly to customer feedback
Every company should actively seek customer feedback, because only knowing what customers want is the only way to deliver it. React quickly to a customer's request (73 percent of consumers value quick responses), listen carefully to their concerns, and show that you care by taking action.
7. Be active on social media
Businesses increasingly use social media to reach customers. Along with sharing company news and promotions, social media is a great way to engage with your customers. Use social media to show them your company's culture and what makes it unique.
8. Help your customers
According to a SurveyMonkey study, customer satisfaction is the most important element of customer service. But don't wait until someone contacts your company—create useful content that shows you understand and want to help solve their problems.
9. Provide multiple contact options
People have varying preferences for how they contact customer service. Provide multiple ways for customers to contact you, such as email, phone, online form, social media, and live chat.
10. Be consistent
Consumers trust brands they know. Make sure all your brand elements (colors, logos, signage, etc.) are consistent online and offline so customers can expect the same experience.
11. Enable two-way communication
Advertisements and emails can only influence so many purchases. Make sure your efforts are equally focused on nurturing customer relationships by asking for feedback via social media, online surveys, and plain old conversation.