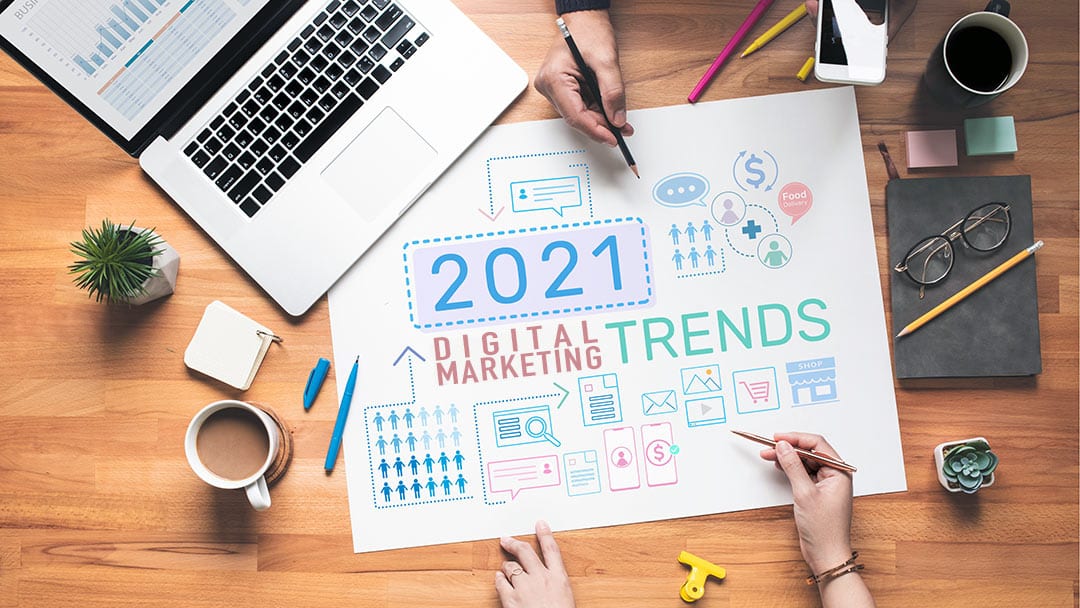 Being active on social media isn't just about posting regularly and hoping it reaches your target demographic. Finding out who your target market is and how to reach them takes planning. It all starts with knowing their preferred platforms. Here are some stats for each social media platform to help you plan your strategy.
Twitter has over 330 million MAUs (Statista, 2019)
Twitter surpassed 330 million users in Q1 2019. By the second quarter, the company reported monetizable daily active users, which focuses on the Twitter population that generates ad revenue.
140 percent more likely to message a brand on Twitter (Twitter, 2020)
On Twitter, consumers are more open to communicating with brands. They actively seek it out. Twitter revealed that users are more likely to directly contact brands on Twitter than any other social media platform.
Tweets with one or two hashtags get 21% more engagement than tweets with three or more (Buddy Media, 2012)
Hashtags are essential for Twitter visibility because they connect you with like-minded users. According to Buddy Media's social media marketing data, tweets with at least one hashtag get twice the engagement as those without. But don't go overboard with the hashtags. Tweets with two or more hashtags lose engagement by 17%.
1.84 billion daily active Facebook users (PR Newswire, 2021)
Facebook still has a huge following, with over a quarter of the world's population registered. With such a large audience, brands have a lot of opportunities to connect with their target audience and generate sales.
78% of US consumers found products on Facebook (Kleiner Perkins, 2018)
Facebook's role in social media marketing is slowly evolving from product discovery to a critical part of the customer journey.
Facebook has 190 million US users (Hootsuite, 2020)
But that only represents 8.9% of Facebook's total audience. Middle East and Africa have the highest percentage of Facebook users (13.6%), followed by Asia (10.7%). If you want to reach a global audience, include Facebook in your social media marketing strategy.
According to social media marketing statistics 2021, 98% of Facebook users use mobile devices (Statista, 2021)
Desktop and laptop users are slowly becoming a thing of the past. On a mobile-first platform like Facebook, it's critical to optimize your marketing strategy for mobile. Use the right post type, upload mobile-friendly images and videos, and post updates during peak mobile usage times.
500 million people watch Facebook Stories daily (TechCrunch, 2019)
Facebook Stories give you a new way to share content and engage with your audience. This is one of the first things users see on their timelines.
71% of Instagram's audience is under 35. (Statista, 2019)
Understanding a platform's demographics helps determine what type of content to create or whether it's even worth creating. In this case, brands targeting young audiences can greatly benefit from a social media marketing strategy that prioritizes Instagram.
Hashtags help profiles with over 100,000 followers reach more people (Social Insider, 2019)
Using hashtags in the first comment increased reach for smaller and mid-sized profiles (less than 100,000 followers).
Instagram posts have an average of 10.7 hashtags (HubSpot, 2020)
Brands with a larger following use up to 30 hashtags per post. While some have had success with this strategy, posts with more hashtags tend to perform worse. Like Twitter hashtags, don't go overboard. According to social media trends 2021, keeping posts to five hashtags or less improves engagement.
1 million daily Instagram memes (Instagram, 2020)
Instagram's meme culture has become one of the biggest social media trends of 2021. Embrace this trend by including memes in your Instagram posts. But be careful, as forced memes or incorrect formats can backfire.