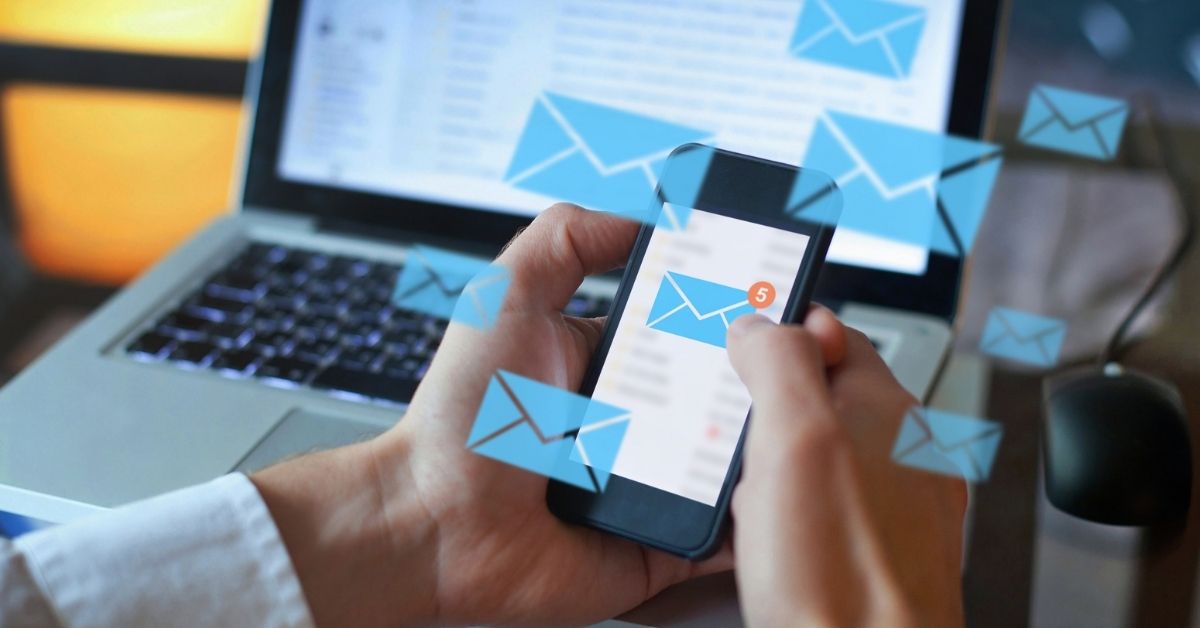 A successful email marketing plan includes effective email list management. In digital marketing, it's hard to overstate the value of a healthy, clean, and relevant email list. Many email marketers are so focused on growing their email list that they overlook the quality of the leads they receive.
Here are the finest list management strategies to help you build a clean and healthy list of high-quality contacts.
9 Email List Management Tips for 2022
Using the following effective email list management tips will help you avoid hard bounces, complaints, and spam traps:
Verify Opt-In
Reject New Addresses
Easily update or unsubscribe preferences
Send Quality Content Often
Watch Bounces, Spam Reports, and Unsubscribes
Reactivate Inactive User
Make your list valid
Verify your Sender Domain
Engage your Email List
Verify Opt-In
The first list management best practice is to confirm that your subscribers wish to receive your emails. Create signup forms to grow your subscriber base. After your subscriber fills out the sign-up form, use double opt-in to confirm they genuinely want to receive your email marketing messages.
Confirmed lists are smaller than single opt-in lists, but they are cleaner than unconfirmed lists. They also get less spam complaints.
Reject New Addresses
If you don't use double opt-in, wait to email new subscribers until you do. Sending welcome emails first allows you to check if the email is real. If it bounces, delete it. Avoid adding incorrect addresses to your subscriber list.
Easily update or unsubscribe preferences
People frequently change email addresses and may be ready to update you. Unsubscribers can alter their email address if you don't have a full preference center.
Send Quality Content Often
The fewer frequently you email your list, the higher the bounce rate. Old email addresses may have been transformed into spam traps since your last email campaign.Keep your subscribers interested by sending relevant and tailored material often.
Watch Bounces, Spam Reports, and Unsubscribes
If you have a self-managed email system, you should set up the process yourself or utilize a 3rd-party solution like EasyMail7.Unsubscribes are handled by most self-hosted email marketing tools.
Reactivate Inactive Users
Unengaged subscribers who have been inactive for over a year and have not reacted to your re-engagement emails should be deleted from your list. Set a 6-9 month "inactivity" period if you send frequently and filter subscribers based on interaction.
Don't delete inactive users. So cease sending them email campaigns and keep them separate. Even if they don't respond to emails, you can use other methods like social media. You can also send them a re-engagement email campaign with tailored emails every now and then.
Make your list valid
Keeping lists clean is also vital. Check your list often for role accounts ([email protected]), obvious bogus addresses ([email protected]), typos ([email protected]), and duplicates contacts.
Verify your Sender Domain
Domain verification is critical for email deliverability. It's a way to prove ownership of the domain you use to send emails from. Verifying your domain is especially useful if you send emails from many domain addresses.
Engage your Email List
Contact filtering is the final list management best practice you should do. Many reasons exist for segmenting.
Contact tags allow you to segment your audience by age, geography, occupation, etc. Then you may send them targeted emails based on their contact tags. Sending a customized email shows your readers that you care about their identity and interests.
Using contact tags to classify clients based on how often they open and click on your emails is called engagement segmentation.
Using marketing automation to develop customized content for highly engaged audiences and re-engagement campaigns for inactive receivers can help increase sender reputation and deliverability.
Takeaway
Management of your email list is critical to campaign success. In order to create an email list quickly, marketers may not be following email list management best practices.
It's always better to expand your email list organically than to buy email lists or scrape names online. As a result, you may receive more spam complaints, unsubscribes, and eventually a diminished reputation.
Create a landing page with signup forms to capture prospective subscribers. Then follow up with a double opt-in email before sending a welcome email. In addition to their first welcome email, you can send them relevant blog posts or other tailored emails when they complete the double opt-in.
Using the aforementioned list management techniques will offer you a strong list of engaged receivers eager to hear from you.
To maximize the efficacy of your company's email marketing initiatives, you must use proper email list management procedures.