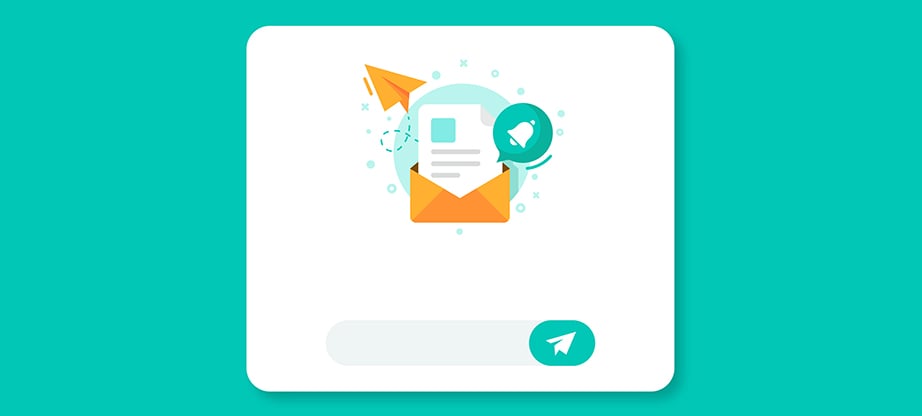 Dynamic email content changes based on the recipient's behavior, demographics, history, or preferences. It is a mass message that speaks directly to users based on their information.
As an email marketer, you should personalize messages for your subscribers based on age, gender, location, and country.
Marketers can target specific customers with dynamic email content by customizing text, visuals, and calls-to-action (CTA).
Personalized emails have a six-fold higher transaction rate than non-personalized emails.
Personalization vs. dynamic email content
Email personalization and dynamic email content look similar, but they are not.
Many people believe email personalization is as simple as starting an email with the recipient's first name. It's part of it, but there's more to it.
Personalization occurs when you use specific information about a person in the email body or subject line. These include their addresses, birthdays, and items purchased from you.
Knowing your target audience makes it easier to create messages that speak directly to them. Also, most email service providers (ESPs) support basic personalization to insert database elements into emails.
Dynamic email content, however, is sophisticated personalization. It is a marketing tool that adapts email content to your database's subscribers.
Dynamic email content automates the delivery of a single email.
For example, Abby's agency wants subscribers to try out a new product for 30 days and visit local stores. Instead of creating separate emails for each physical store, Abby creates a single dynamic email.
Regrettably, many email providers lack dynamic content.
Benefits of dynamic email content
This can help improve your email marketing strategy and overall digital marketing results.
Here are some reasons why dynamic content is vital in email marketing campaigns:
1. Refines customer experience
Regardless of your niche, services, or products, your customers demand the best.
Personalized shopping is preferred by 80% of consumers. You'll be able to target your customers' needs, abilities, and pain points with dynamic content marketing.
Connecting and satisfying your customers improves their perception of your brand, leading to increased sales and revenue.
2. Boosts output
Manually personalizing and segmenting your email list takes time.
Dynamic email marketing helps you save time and focus on more important tasks. Easy message matching with subscriber data using automation and smart rules.
This way, you get more done in less time and can focus on other important aspects of your marketing.
3. Boosts conversions
The data from your audience helps you decide what products or services to promote to them.
If you know your customers' purchase history, you can send them personalized emails recommending products and services.
More sales will come if your emails are aligned with their buying journey.
4. Engages your target market
Messages that address the recipients' specific needs get more attention than messages that highlight a product's general features.
Send dynamic email content to engage your subscribers. According to Accentuate, 91% of consumers prefer brands that provide relevant offers and product recommendations.