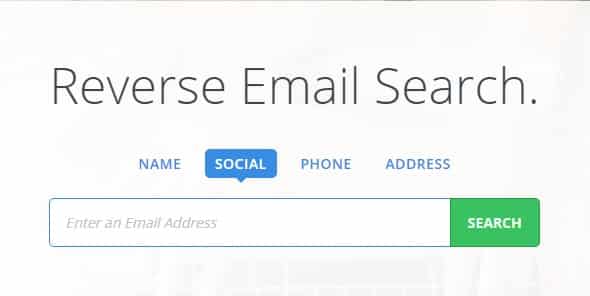 Have you ever needed to verify the identity of an email address? In this case, an email lookup tool will come in handy.
That said, what exactly is a reverse email lookup tool, and what are your options? See here.
What is Reverse Email Lookup?
Why Do You Need Reverse Email Lookup?
How to Choose Email Lookup Services?
What is Reverse Email Lookup?
Reverse email lookup tools or services allow people to learn about someone's background and identity using their email addresses. These tools or applications require users to type in an email address and then display a list of results.
Why Do You Need Reverse Email Lookup?
There are many reasons to use a reverse email service. Among these are:
Spammers are undeniably annoying. But have you ever wanted to know who sent those annoying emails? In this case, use reverse email search.
You can use reverse email lookup to find out who sent the spam. So you'll know if the unknown email is targeting you and if you need to secure your social profiles and data.
Reverse email lookup can screen potential employees or partners. The results can include social media accounts, phone numbers, first and last names, and more.
There are also reverse email lookup services that allow you to check a person's court records, criminal records, and other public records.
Assume you're online dating or making friends. In that case, you must first verify their identity because identity theft is rampant nowadays.
You can also use a reverse email lookup service to verify a buyer or seller's identity from an online marketplace like Etsy or eBay.
How to Choose Email Lookup Services?
Are you unsure how to choose an email reverse lookup tool? Here are some things to consider when choosing a reverse email lookup tool:
A good email lookup service makes it simple to find someone's email address. You should be able to get the information you need in a few clicks.
It is best to use a tool that values transparency. The services must be upfront about how they obtained the data they provide you. To avoid legal issues later on, they should also state the scope and limitations of using the tool's information.
Conclusion
Reverse email search has many advantages in today's world. Most importantly, it reduces your vulnerability to scams and other cybercrimes.