Starting a business, especially a fitness center, is a significant step. The fitness center can also be a rewarding experience in the meantime. In the fitness industry, you come across people daily. You wonder why the fitness center business is a rewarding experience. It gives you the opportunity to make a difference in a stranger's life. The fitness business is a venue for fitness enthusiasts to share their knowledge and expertise. The fitness enthusiasts should look no further.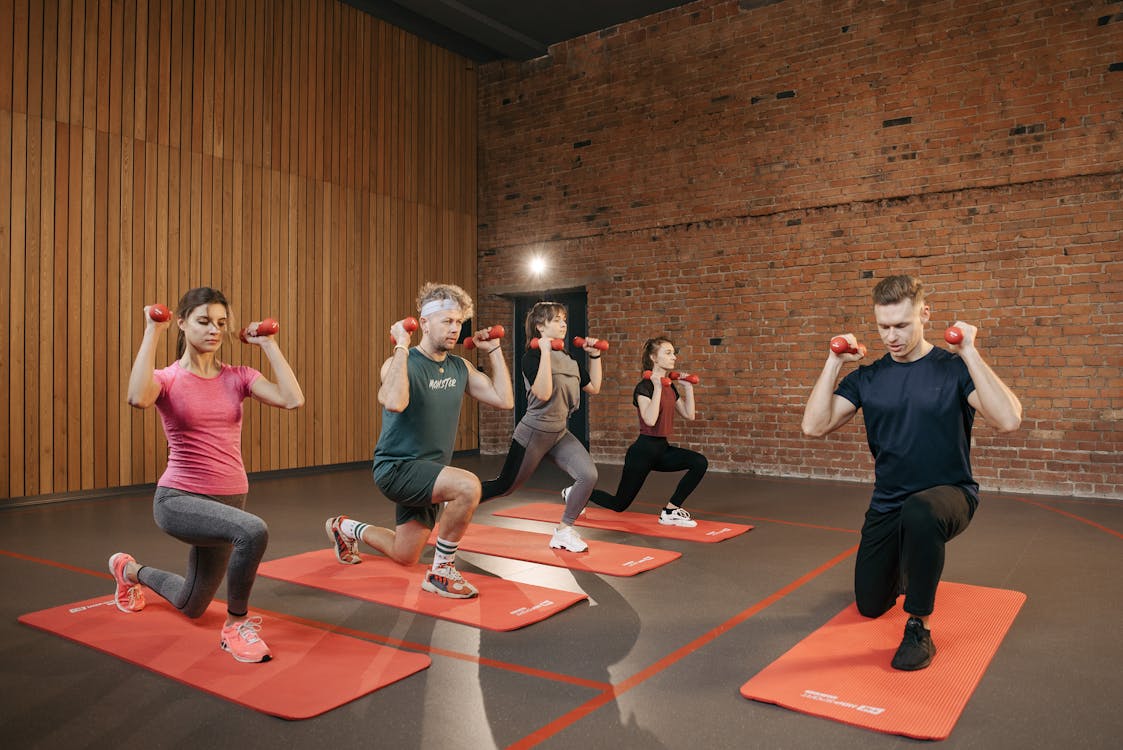 The market for the fitness center is ever-expanding as there is a growing demand. The potential growth of this industry makes it lucrative. For a few, fitness is often a hobby, but it is a different story while running a business. The business has to generate revenue to stay afloat. Therefore, you have to consider all aspects of running a business.  
An outstanding fitness center caters to the customers by providing sound equipment and professional and personal training.
To start a fitness center business, you will need more than those.
1. Determine the niche
Before starting the fitness center, you have to determine your niche. For instance, you can become a personal trainer or start center. There are advantages and disadvantages. To begin personal training does not require any investment. You may do so if you are short on investment and build a fitness business. In the meantime, you should be well aware of exercise and dietary restrictions. To open a fitness center business, you need significant investment.
There are a lot of fitness centers in the market these days. It would be best if the business stood out from the crowd to thrive. That's another reason you have to determine the niche. For instance, the fitness center you are about to open can focus on athletes. You can also consider the idea of Zumba for fitness.
Here are a couple of ideas you can consider for the fitness center business;
Physical therapy

Spin class

Powerlifting

Yoga 
2. Practice makes perfect
Training is essential in this line of business. It is because you have to have some background in the field. When a customer approaches the business, they have to know that you have the relevant experience. The experience you can gain from training under experienced trainers. In the meantime, you can find the necessary credentials from the competent authority. The certifications can validate your experience and knowledge.
Remember that merely training is not enough to thrive in this business. You have to dedicate time daily to learn new things and increase your knowledge. Doing so, you keep yourself up-to-date with the trends in the field. In the meantime, practice the skills and perfect them.
3. Business plan
Whatever the business may be, you have to draft a business plan. A business plan is your vision as to what the business is all about and how to expand. In a nutshell, it is the primary document. While drafting a business plan, you must include many things. Many templates are available online, and you consult any of them while preparing a business plan.
Here is a list of things you have to include in the business plan; 
Market analysis

Competitor analysis

Marketing strategy

Sales Strategy

Financial requirement

Revenue projections
The critical point is to ensure that there is demand and that the business should sustain itself by generating revenue. That is after you invested enough to kick start the venture.
Another important part is selecting a business entity when setting up a fitness center. Given the nature of the fitness industry, you should go for a business entity that would limit the liability and offer some protection. A limited liability partnership and company will make the most sense if you want to limit liability and security.
4. Licenses and insurance
Before starting a fitness center, you may have to obtain specific permits and licenses from a competent authority. To get them, you have to check with the local authority to know the rules and regulations.
The necessary permit you would require is the certificate of occupancy. The occupancy certificate ensures that all the legal parameters are in order. The landlord should have the certification if you lease the fitness center property.
Running a fitness center pauses some unique challenges. The fitness center is a people-centric business. They will come and go for the workout while they are at the fitness center. They probably will trip over something and cause some injuries. For this reason, you have to insure your business. The insurance policy will take care of the rest whenever needed.
5. Investment
Some businesses require massive investment to begin with, but you have to find the investments that are suitable for you. To make your startup dream come true, you can consider a few options, such as a bank loan, a business credit, or a personal loan.
Business credit can get some initial investment that you require to set things in motion. The advantage of business credit is that you only have to pay the interest for the amount you have drawn from the account.
You can also approach a seasoned business person or a venture capitalist. You can approach them with your business plan if you manage to convince them and are confident that your business plan is outstanding.
6. Location
The location of the fitness center plays a vital role, and it should be the most crucial part of the business plan. The first step toward choosing a location is to do market research thoroughly. Only then would you know where the potential clientele is. Then you have to figure out the other variables, such as foot traffic, access to the location, and traffic. If the location of the fitness center is easily accessible, they would feel comfortable coming in. That is because accessibility and convenience are crucial for the business to thrive. Another essential aspect business owners often ignore is parking. There should include ample space for parking the vehicles. It would be best if you also remembered the rent you have to pay for the area. The rent differs from location to location. You have to consider these factors also while choosing the location. 
7. Schedule classes online
If you own a fitness center business, then you know that keeping track of your classes and managing sign-ups can be a hassle. You have to keep track of who is coming to which class, when they signed up, and what time the class starts. This process can be simplified with fitness class scheduling software. 
There are many different types of software available on the market, but Picktime is one of the most popular options. With Picktime, you can manage your entire fitness center schedule online. This means that you can easily add new classes and manage sign-ups from anywhere. 
Since Picktime is web-based, it also integrates with Google Calendar, so you can keep track of your classes right from your calendar. This makes it easy to see what classes are coming up and when space is available.